About 'Ride Of The Ruperts'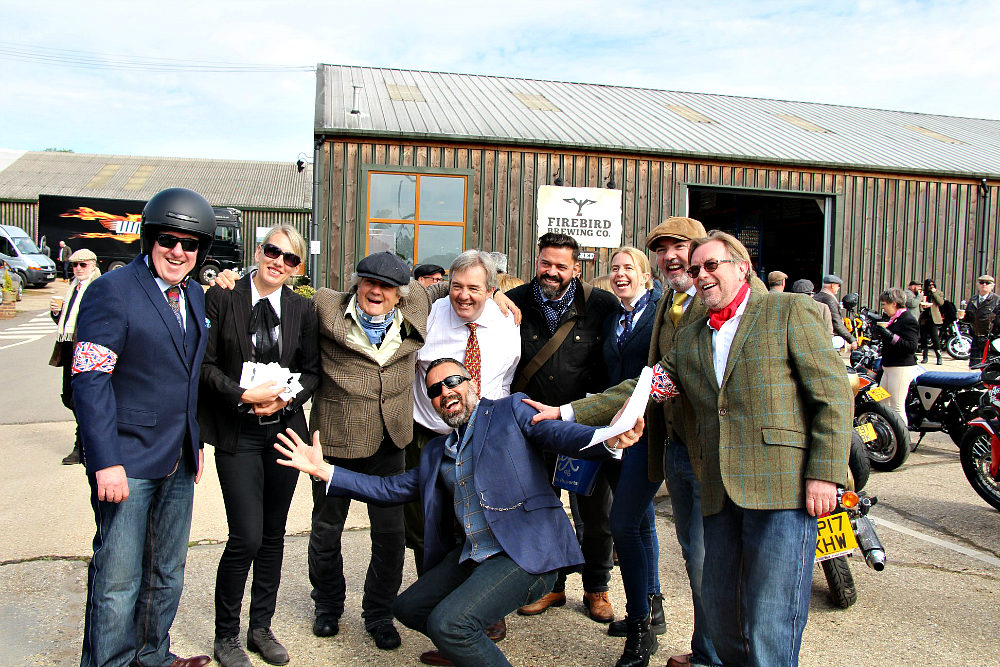 The Ride of the Ruperts (RotR) is the most prestigious of motorcycle rides in Sussex each May in aid of the Movember Foundation, a very worthy charity helping in the fight against prostate cancer and mental health issues.
It's no secret that the RotR's origins lay in the Distinguished Gentleman's Ride. A small regular group of chaps loved taking part so much that one of them decided to organise a small ride where they could dress dapper on their motorcycles and recreate the moment. Of course, that ride never actually happened, as the Ride of the Ruperts grew out of all intended proportions and became what it is today. 2018 saw the inaugural event with 200 registered riders. A wonderful day was had by all and an incredible £5,588 was raised and donated through the West Sussex DGR in support of not only the local ride, but the Movember Foundation too.
Following on from the unbelievable popularity of the RotR in 2018 there was no way this event couldn't continue, so in 2019 the number of motorcycles taking part is 250, with a seriously active Reserves List! The love of all motorcycles was too much for the organiser and so the RotR is open to all, no matter what you ride. If you want to witness the spectacle of a gentleman or lady riding a Ducati sportsbike in tweed, register yourself for the ride! It also means that if you can't take part in the DGR because your machine doesn't meet the needs of the style guide, you can take part in the Ride of the Ruperts.
Registration costs are deliberately charged per bike as superbly dressed pillions are actively encouraged to come along to join in the fun. All that is asked is that you dress to impress and jolly well enjoy yourself.
The Ride
Meeting at The Milk Churn Café, Rudgwick, West Sussex (RH12 3DH) at 9am, the ride winds it's way through some 70 miles of glorious Sussex countryside, villages and towns with ample opportunity for you to greet surprised and delighted onlookers with a "Tally Ho!" and a cheery wave! Naturally, some rest stops have been planned into the route to assist those on older models.
The ride finishes with a private party (only for RotR participants) at the The Custom Cafe, near Bexhill, East Sussex (TN39 4QR). Lunch, liquid refreshment and live music from the Bad Billy Band will be available to all riders and pillions.
Thank you for your anticipated support of this ride and remember that you MUST have registered to take part. Any unregistered riders will be turned away for legitimate safety reasons.
Stefano Morrelli
RotR Event Organiser