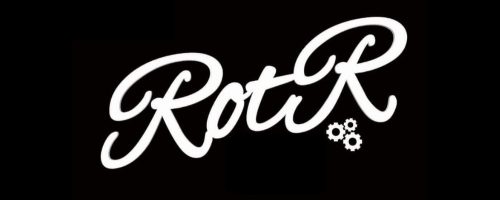 OUR WONDERFUL SPONSORS AND THOSE WHO HELP US MAKE IT ALL HAPPEN
Financially supported by:
Intra Green are on a mission to fundamentally help to improve the world by investing in new and innovative companies that are focused on solving important social, ethical and 'green' issues. 
A new London-based enterprise of Intra Fintech Ltd (Dublin). The fund-raising will help these companies at their most critical birth to help them make a difference to our planet and our welfare.
A Sussex based incredibly successful design company, specialising in the production and erection of state of the art exhibition trade stands worldwide. Owner, Bryan, was the first of our generous sponsors and continues to support the RotR annually.
Heated Driveway Systems are one of the UK's leading installers of ice and snow melting systems for driveways, ramps, pathways and other outdoor surfaces and offer our services nationwide.
Gary is the director of Tour1, an Authorised Harley-Davidson Tour Company. His incredible knowledge of the best roads in Europe and America, combined with meticulous planning abilities means he is simply the best in the business. Gary is also a keen videographer and has produced the stunning RotR film using specialist drone footage.
With over 30 years' experience in marketing, advertising and design, our portfolio consists of brand identities, brand guidelines, brochures, advertising campaigns, direct mail, leaflets, posters, exhibition panels, websites and other marketing collateral. We believe good design starts with a good idea.
It should be memorable, thought provoking and work for our clients needs.
Good design communicates. Good design generates action. Good design pays.
Grahame is the owner of Bizwebsolutions and since 2009 he has worked with numerous small to medium sized businesses get their own piece of online real estate by creating their own website presence. A fellow motorcycle enthusiast, he created and maintains this site in support of the wonderful charitable aims of RotR.
Drakemoor is a Kent based building and refurbishment company who specialise in construction within the commercial, education, healthcare and residential sectors. Our philosophy is to create quality environments, using modern methods which are delivered on time and exceed expectations.
We pride ourselves on a professional, friendly approach and are fully committed to supporting our clients throughout the construction process to ensure minimal disruption and maximum satisfaction.
J&S are the leading retailer of motorcycle helmets, clothing & accessories in the UK. With top brands at incredible prices the discerning motorcyclist can purchase through jsaccessories.co.uk or at any of their 30 stores. J&S have a price match guarantee and free delivery over £99.99″
Grateful support also received from:
Award winning dairy farmers and cheese producers run by the ever-generous Rob and Tim on the Sussex Surrey borders. This beautiful cafe run really showcases their work and provides an amazing start point for the RotR. If you're a cheese fan make sure you try their Sussex Charmer on toast – it's a definite favourite of ours. 
Digital illustrator Paul Davies designs the T-shirts and posters for the RotR. He also provides beautiful commissioned artwork for the discerning motorcyclist.
Andrew has honed his skills to provide a versatile, creative and professional photography service. With an infectious smile and laugh Andrew has become our unofficial/official RotR photographer. He can normally be found grinning his head off from the passenger seat of a Ural sidecar and his photographs make looking back on the event an absolute pleasure.
Previous grateful thanks go to:
WMB Logistics, V-Twin UK, Goldtop, Silverstone, Sondel Sport Yamaha, Merry Michau Photography, Malle, Ian Fleming Artwork, MotoGirl, Godin Sporting Cars & Motorcycles, Amor & Psyche, Catalan Adventure, B-Road Hunting Club and the Bad Billy Band for their support in one way or another.