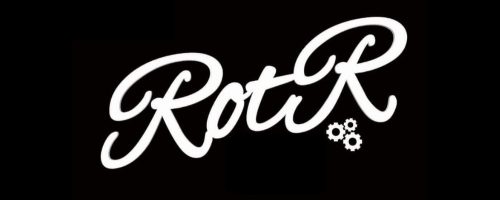 OUR WONDERFUL SPONSORS AND THOSE WHO HELPED US MAKE IT ALL HAPPEN
Award winning dairy farmers and cheese producers run by the ever-generous Rob and Tim on the Sussex Surrey borders. This beautiful cafe run really showcases their work and provides an amazing start point for the RotR. If you're a cheese fan make sure you try their Sussex Charmer on toast – it's a definite favourite of ours. 
Heated Driveway Systems are one of the UK's leading installers of ice and snow melting systems for driveways, ramps, pathways and other outdoor surfaces and offer our services nationwide.
Paul provides a wide variety of haulage solutions and is seriously involved in the motorcycle transport business. WMB doesn't stand for We Move Bikes for nothing! If you need it moving, Paul's THE man to speak to. He is a generous annual sponsor of the RotR.
Gary is the director of Tour1, an Authorised Harley-Davidson Tour Company. His incredible knowledge of the best roads in Europe and America, combined with meticulous planning abilities means he is simply the best in the business. Gary is also a keen videographer and has produced the stunning RotR film using specialist drone footage.
A Sussex based incredibly successful design company, specialising in the production and erection of state of the art exhibition trade stands worldwide. Owner, Bryan, was the first of our generous sponsors and continues to support the RotR annually.
Owner, Nick, specialises in all V-Twin motorcycles, performance upgrades, servicing, engine upgrades and dyno tuning. He is known as the most reliable independent man to speak to for your V-Twin needs and kindly sponsors the RotR.
Digital illustrator Paul Davies designs the T-shirts and posters for the RotR. He also provides beautiful commissioned artwork for the discerning motorcyclist.
Andrew has honed his skills to provide a versatile, creative and professional photography service. With an infectious smile and laugh Andrew has become our unofficial/official RotR photographer. He can normally be found grinning his head off from the passenger seat of a Ural sidecar and his photographs make looking back on the event an absolute pleasure.
Established in 1951 and "known and recommended everywhere". Dedicated to providing motorcyclists worldwide with premium quality motorcycle clothing and accessories. Goldtop's designs and products are based upon the timeless motorcycle classics of the 1950s, 1960s and 1970s – worn by cafe racers and ton-up boys and girls alike. Goldtop has ended up supplying both the British Motorcycle Police Force and the Household Cavalry over the years and are synonymous with quality.
The home of British Grand Prix, British round of the MotoGP, British Superbikes and motor racing generally in the UK. Hosting championships, spectaculars and club events and making history since the 1940s, what more does one need to say?!
Sondel Sport Yamha – Sondel is a premier exclusive Yamaha dealer based in Sidcup, Kent serving the good people of S.E. London, Canary Wharf, Kent and environs. We're just 11 miles from our local circuit – Brands Hatch and carry the full Yamaha range in our high-street showroom and have a fully-equipped workshop with factory trained technicians. BikeTrac tracker specialist installer.
Merry is a well-established professional photographer within the motorcycle world and has been charged with capturing the most incredible shots for the likes of Norton, Belstaff, Triumph, Malle, Henry Cole, Deus, Jesse James, Guy Martin and the RotR. Her portfolio is magnificent.
Malle London create the finest British motorcycle luggage and adventure accessories, from their studio. Each piece is handcrafted from the finest British materials, including British waxed canvas, organic cotton, bridle leather and solid welded brass hardware and made for life. In addition, Robert and Jonny host the annual 'Malle Mile' each July and 'The Great Malle Rally', a 5 stage 1250 mile cross-country rally of the UK.
Ian Fleming is a professional artist, and produces stunning portraits of your beloved pets. Ian takes private commissions at very reasonable rates. Portraits are available in a choice of watercolour, graphite or coloured pencil. Caricatures and other subject matter are also available on request.
We are a small family run ladies' motorcycle clothing business that's run for women, by women! We design, manufacture and distribute women's motorcycle clothing to over 15 countries. We aim to address the common issues women find when searching for motorcycle clothing and are hoping to make a difference.
Godin Sporting Cars & Motorcycles specialises in sales of both classic cars and motorcycles. With 30 years of trading experience our car stock normally comprises of both pre and post War, vintage / classic cars and our motorcycle stock is primarily of British, American, German and Italian manufacture, we also cater for historic competition cars and bikes. As one of the foremost dealers in vintage Brough Superior motorcycles we are also an authorised dealer for 'new' Brough Superior motorcycles.
'Godin Sporting Cars and Motorcycles are warmly welcomed by The Ride of the Ruperts as a financial sponsor.'
Amor et Psyché is an independent British artisanal fragrance house. They make scented candles, reed diffusers and perfumes. Formulated and designed by chandler Lex Lane and derived from her passion for perfumery and the enduring history of the candle, each Amor et Psyché candle and diffuser is hand poured and unique.
Catalan Adventure offers peaceful holiday accommodation in rural Catalonia. Perfect for motorcycling, horse riding, fishing, cycling, kayaking, hiking wine tours or beach. Rent your Honda CRF250 trail bikes direct from Catalan Adventure for the time of your life.
Bad Billy Band are an established British Folk/Rock band, that plays thumping, toe-tapping original music. Hailing 
from the Brighton/Worthing area, the five-piece band knock out an original mixture with a lively sound. The band are notoriously great live and have played to many audiences along the south of England. Their 4th Album, 'Legends in Lifetime' is released on 6th April 2019. Not to be missed!
Grahame is the owner of Bizwebsolutions and since 2009 he has worked with numerous small to medium sized businesses get their own piece of online real estate by creating their own website presence. A fellow motorcycle enthusiast, he created and maintains this site in support of the wonderful charitable aims of RotR.