Please come back for the 2022 event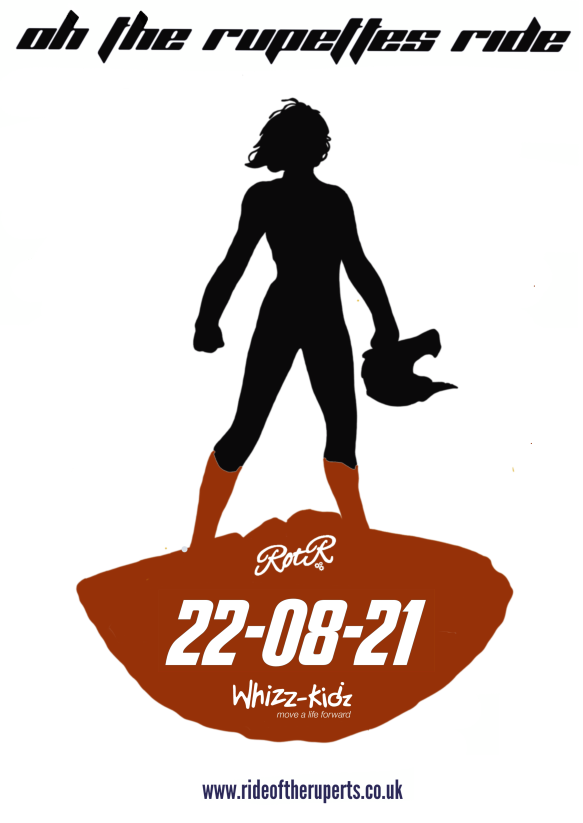 MEN MUST NOT REGISTER FOR THIS EVENT WITHOUT AN INVITATION FROM A FEMALE PARTICIPANT
Places are strictly limited so please don't leave it too late!!
A RotR celebration of women on two wheels with a twist; put simply, this is not a ladies only ride.
Ladies who register to ride may invite one gentleman to join in the celebration. Your invite must also register to ride in order to be alongside you and on his own motorcycle, or to be your pillion for the day!
It goes without saying that being a RotR event, ladies and gentlemen are invited to dress to impress. We do not require a certain style of bike should you wish to take part; this is a charity ride for Whizz-Kidz and therefore open to all.
The Ride Details
Starting from the beautiful grounds of Fosse Bank Independent School near Sevenoaks, Kent (TN11 8ND) from 8.30am onwards, the ride will leave at 10.15am and wind its way through approximately 60 miles of local scenery before finishing at Laguna Motorcycles' Maidstone H-D and Honda dealerships, where participants will be warmly welcomed at the end of the ride.
The Ride of the Ruperts is committed to fundraising for Whizz-Kidz, so please register below and invite your gentleman-friend to do likewise.
You MUST be registered to ride. Unregistered riders will be regrettably turned away at the gate on the day.
Kind regards
Stefano Morrelli
Founder RotR