We Are Now Open For 2020 Registrations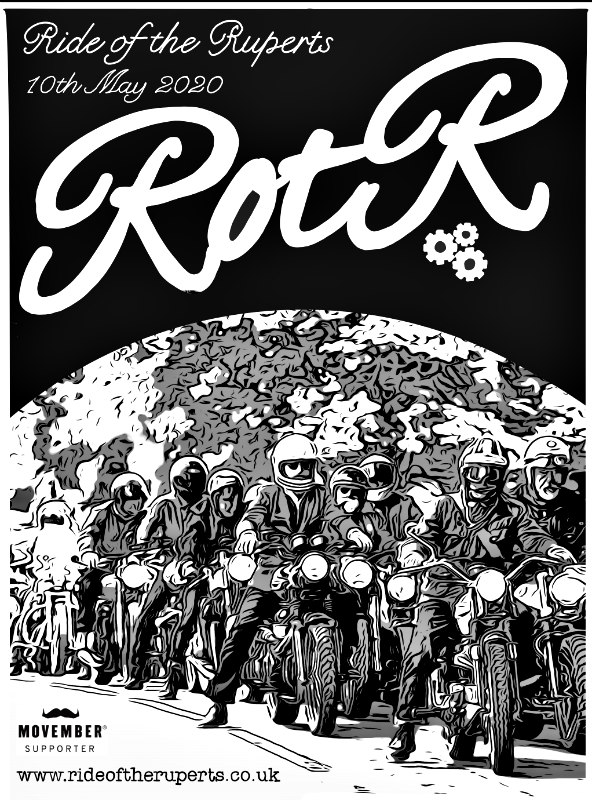 The next official Ride of the Ruperts takes place on Sunday 10th May 2020.
places are strictly limited so please don't leave it too late!!
Click on the PayPal button to donate and you will be taken to a registration page to complete.
You MUST be registered to ride on the RotR. Unregistered riders will be regrettably turned away at the gate on the day.
Really looking forward to seeing you next year.
Stefano Morrelli
Founder & Organiser RotR
IMPORTANT - PLEASE READ :
1) Please donate what you are able to (minimum payment £15.00). This is an important cause, making a real difference and saving men's lives.
Obviously we would encourage you to contribute more towards the Movember Foundation, which you are able to do via the donate button below.
2) You can pay via paypal or credit card, however if someone else is paying for you, please ensure the registration form reflects the actual person who is taking part in the ride and include within the message section the name of the payee. This makes it easier for payments and riders to be more easily identified.
  3) Please read the disclaimer by clicking on the button below. You will be required to confirm you have read this on the registration page.
If you have any problems or questions about completing the Paypal donation, please contact us here and we will get back to you as soon as possible.